We have been providing school leavers hoodies for over a decade.
With our years of experience we are confident we offer the absolute best price and quality mix available for custom collegiate style clothing.
Our other popular products include varsity jackets, ski hoodies and university hoodies.
Leavers Hoodies are the perfect memento of your time at school, college and university. We offer a huge number of styles, colours and garment choices. Our wide-range of options and our talented in-house design team mean we are uniquely positioned to provide high quality products that are truly unique and personal to each customer.
All our leavers hoodies, leavers sweatshirts and other garments are printed and embroidered in our factory in the UK and manufactured to the highest standard. So, you can order with confidence that we will provide products made to last. Our aim is to deliver clothing that you will be just as proud to wear at a class reunion many years down the line as you are on your leavers or graduation day.
We are dedicated to providing a second-to-none student, parent and teacher friendly service. From our hands-on and approachable staff ethos, to our state-of-the-art, easy to use online ordering system, every aspect of our company has been developed to provide unparalleled service, fantastic products, and - above all - great memories for school and university leavers.
But don't take our word for it!
Visit our reviews page to see what our thousands of happy customers have to say.
Some love from our customers
The classic leavers hoodie
- Everything that makes the perfect personalised school leavers hoodie -
Some pics!
- our leavers hoodies out in the wild, see more -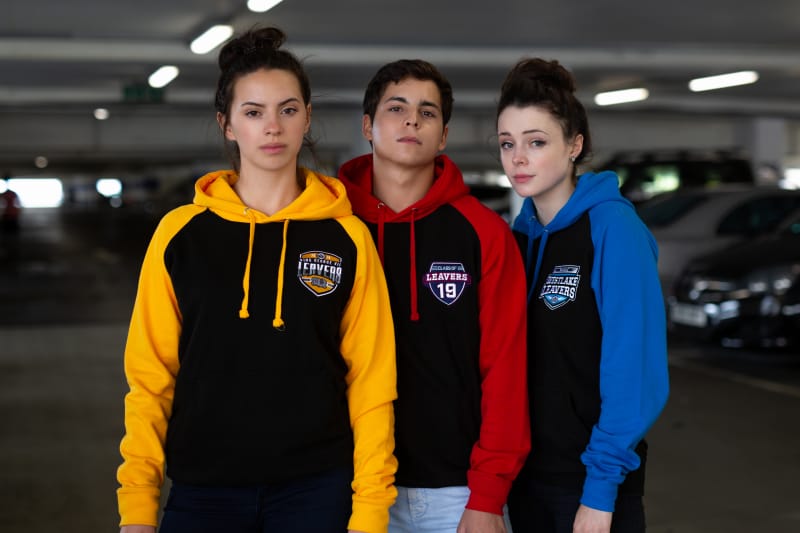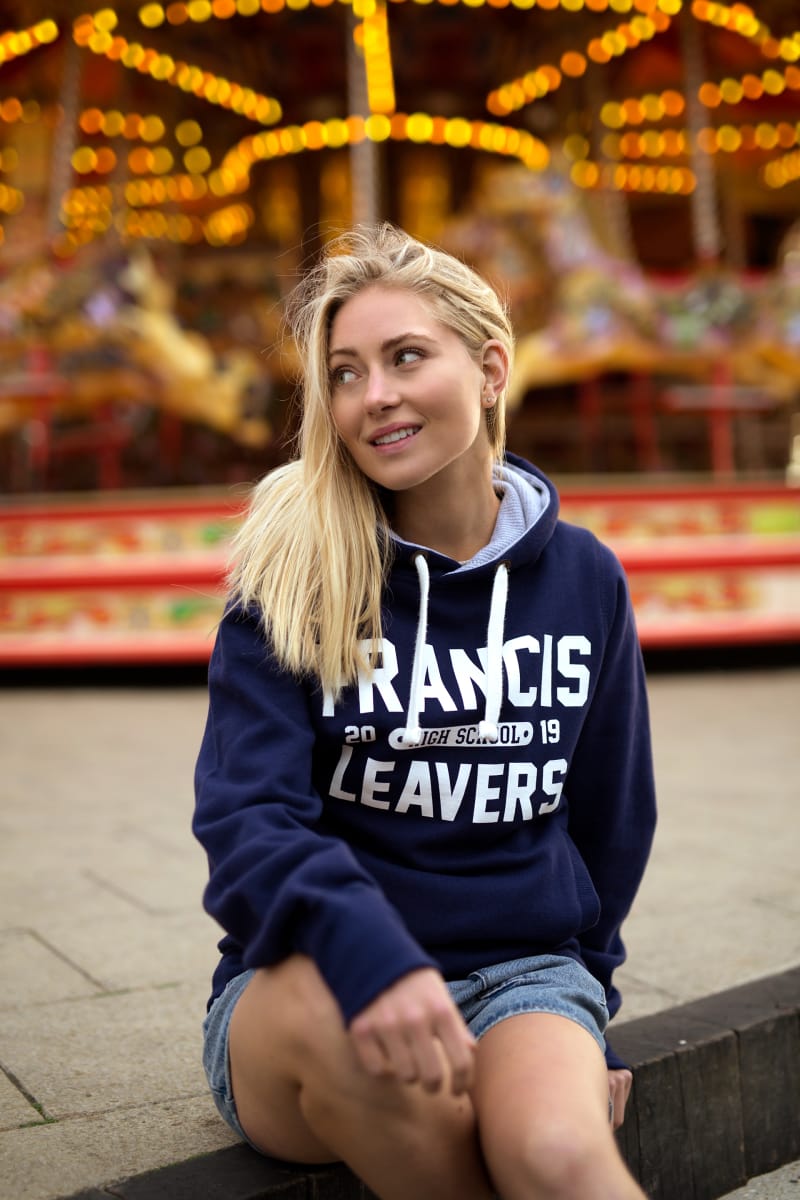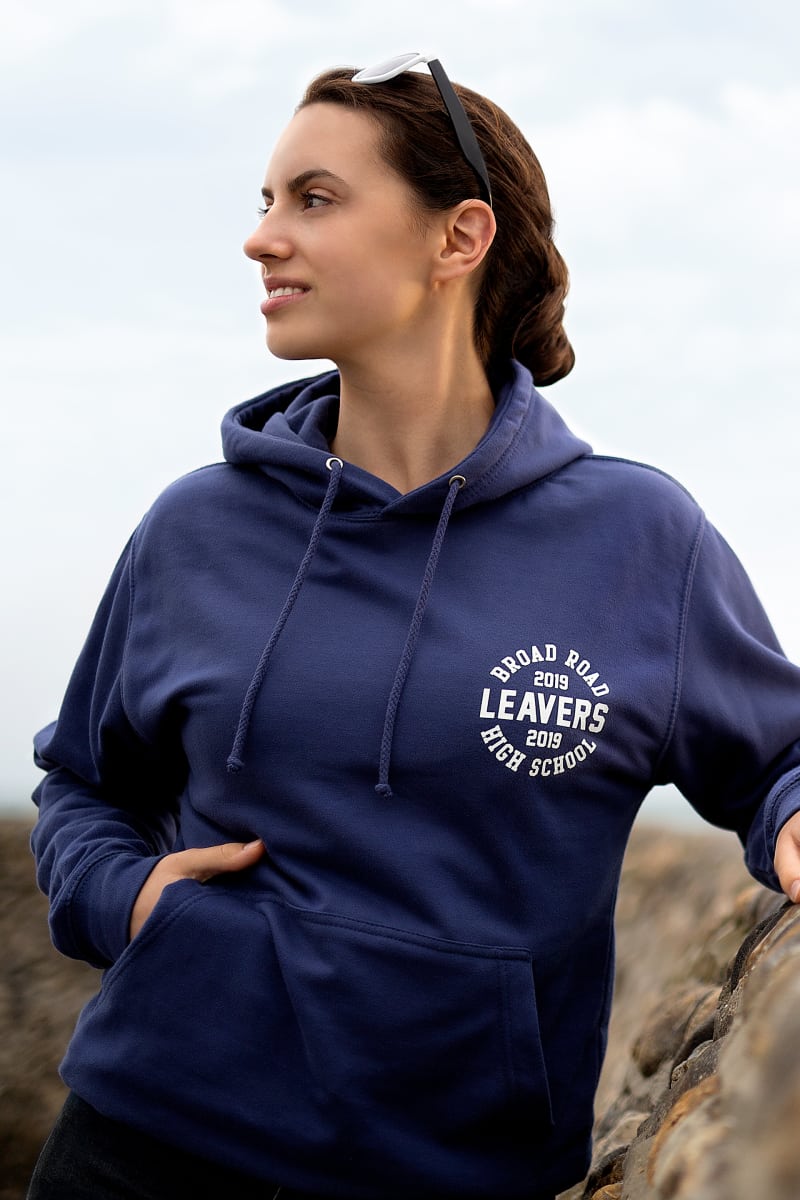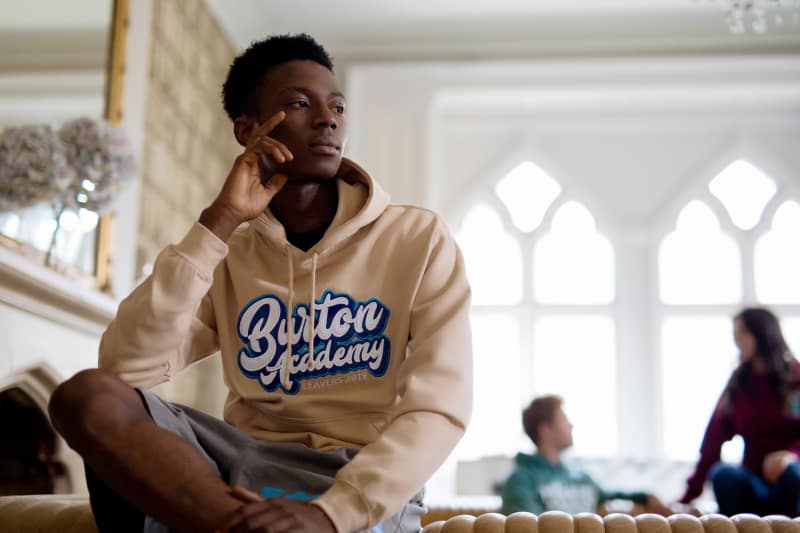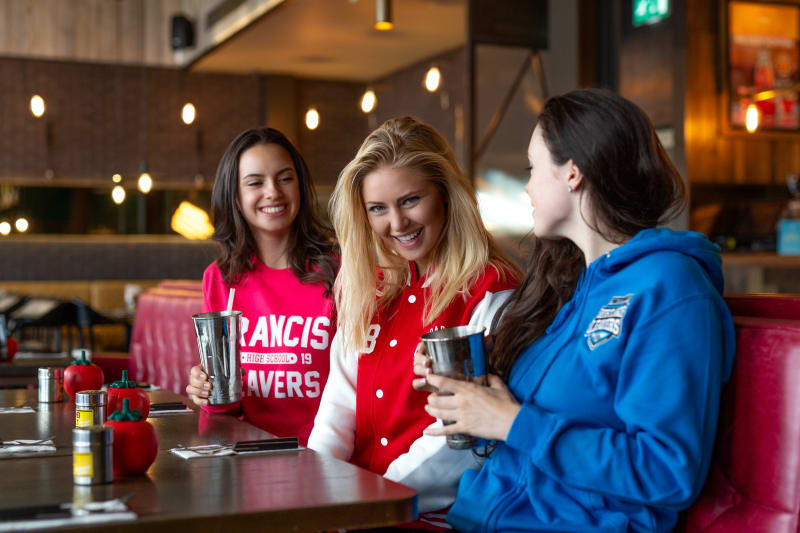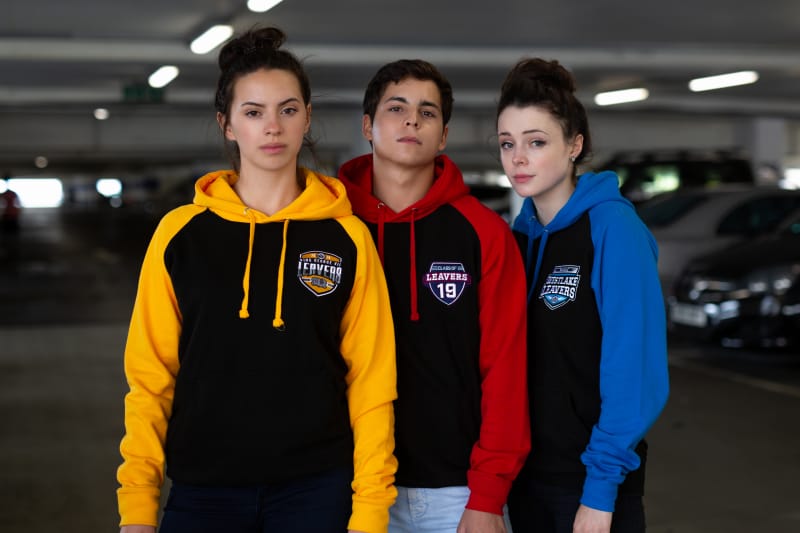 Our quality guarantee
- Don't settle for less -
Fantastic quality garments
80% cotton hoodies (beware of cheap 50% cotton hoodies!)
Beautiful high-stitch-count embroidery
Double-hit screen prints as standard
The widest choice of designs, garments and colours
Ethically made and WRAP certified
Printed and embroidered in the United Kingdom
Easy online and bulk ordering
Professional personalised design service
Second-to-none customer service and communication
Fast two-week turnaround times
Free samples to check for quality and sizing
Explore our product range
- We don't just make leavers hoodies, we offer a wide range of custom collegiate style clothing -
Ask a

question

, start an

order

, or get a

quote
- we will get back to you within
24 hours

-
The UK's Best Rated Leavers Hoodies Company
Rated 'excellent' and five stars on independent review platform Trustpilot. We are the UK's favourite leavers hoodies company. We also offer ski trip hoodies, school trip hoodies, university hoodies, sports hoodies, and custom clothing of all kinds. Contact us today to get started with your order.